Out of this: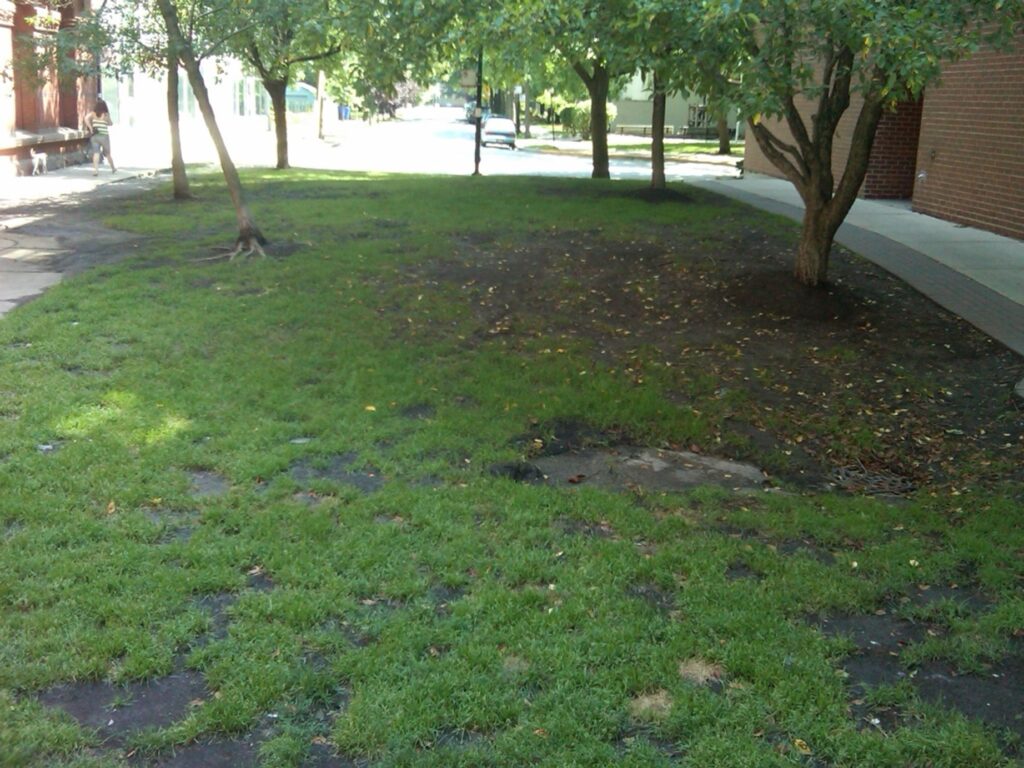 The Alliance worked many organizations, including NeighborSpace (who holds the lease on the site) and the Center for Neighborhood Technology (who provided stormwater management expertise) to address the deteriorating landscape located between Dearborn Station and The Oaks residential building to the west. The grass and trees there had been planted on top of asphalt (the former Federal Street) and, for years, dirt had washed down the storm sewer, exposing the underlying street and accelerating further erosion.
With the involvement of many, and generous funding from the Draper & Kramer organization, we rebuilt the space to include storm water run-off mitigations, including a swale and a rain garden, planted with native plants. Today it is the home to flowers nine months a year, and bees and birds.
Who was Ferd Kramer? An urban real estate pioneer, Ferd Kramer was an original developer of Dearborn Park and the South Loop. Convinced that people of all kinds could live a good life in the South Loop, Ferd's vision went beyond the empty lots and abandoned railyards. His persistence and determination in the development of Dearborn Park sparked the revitalization of the South Loop.